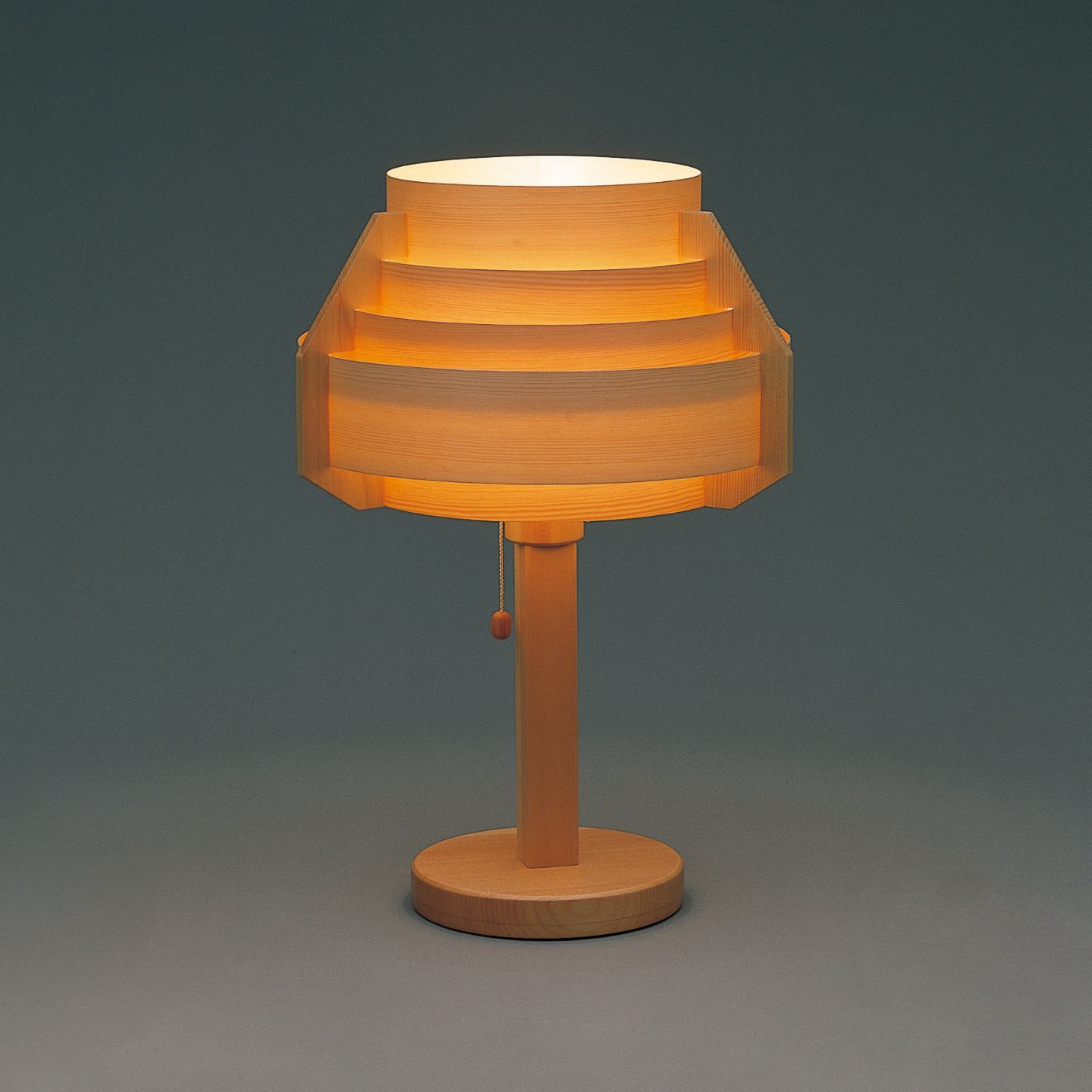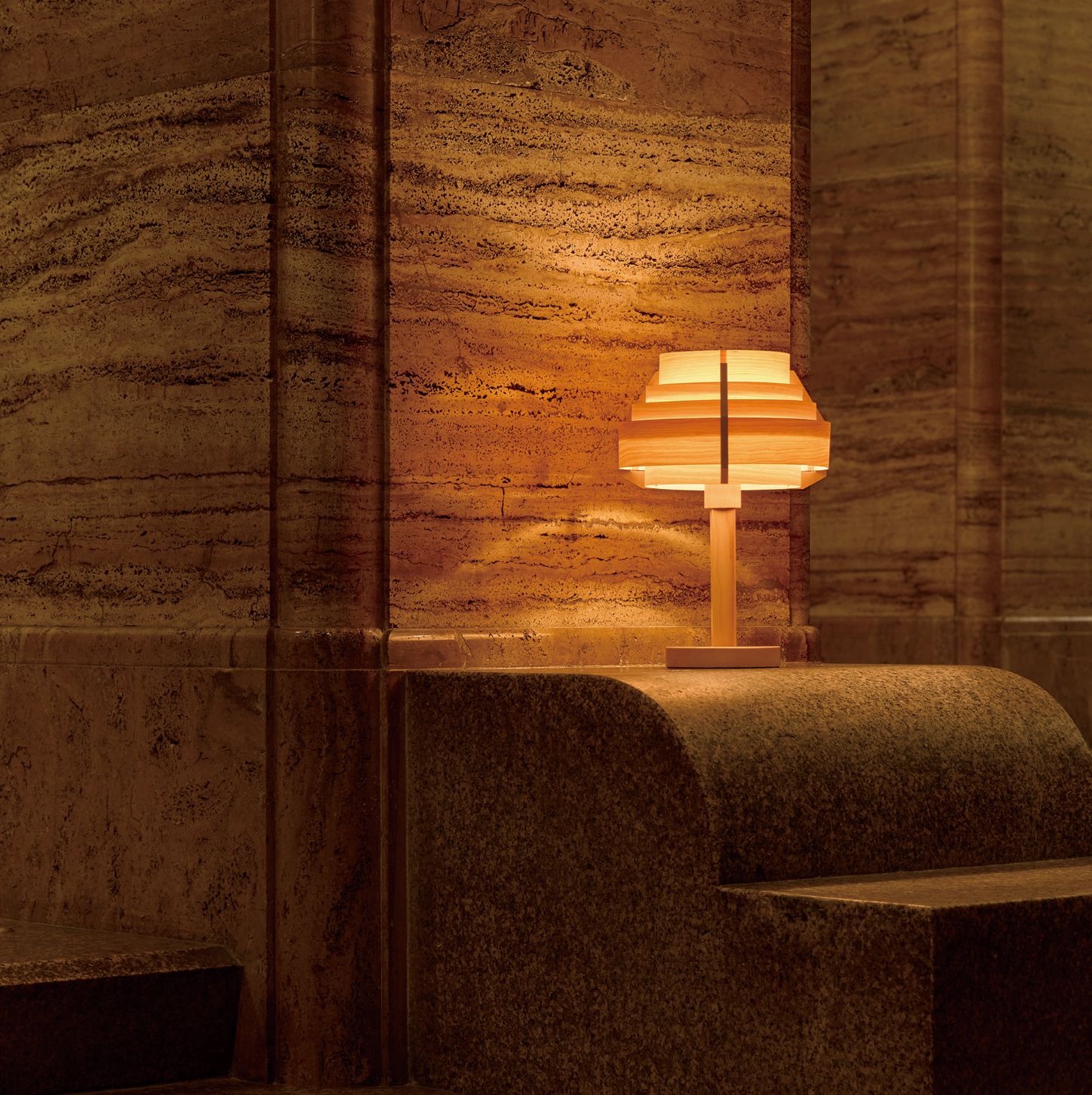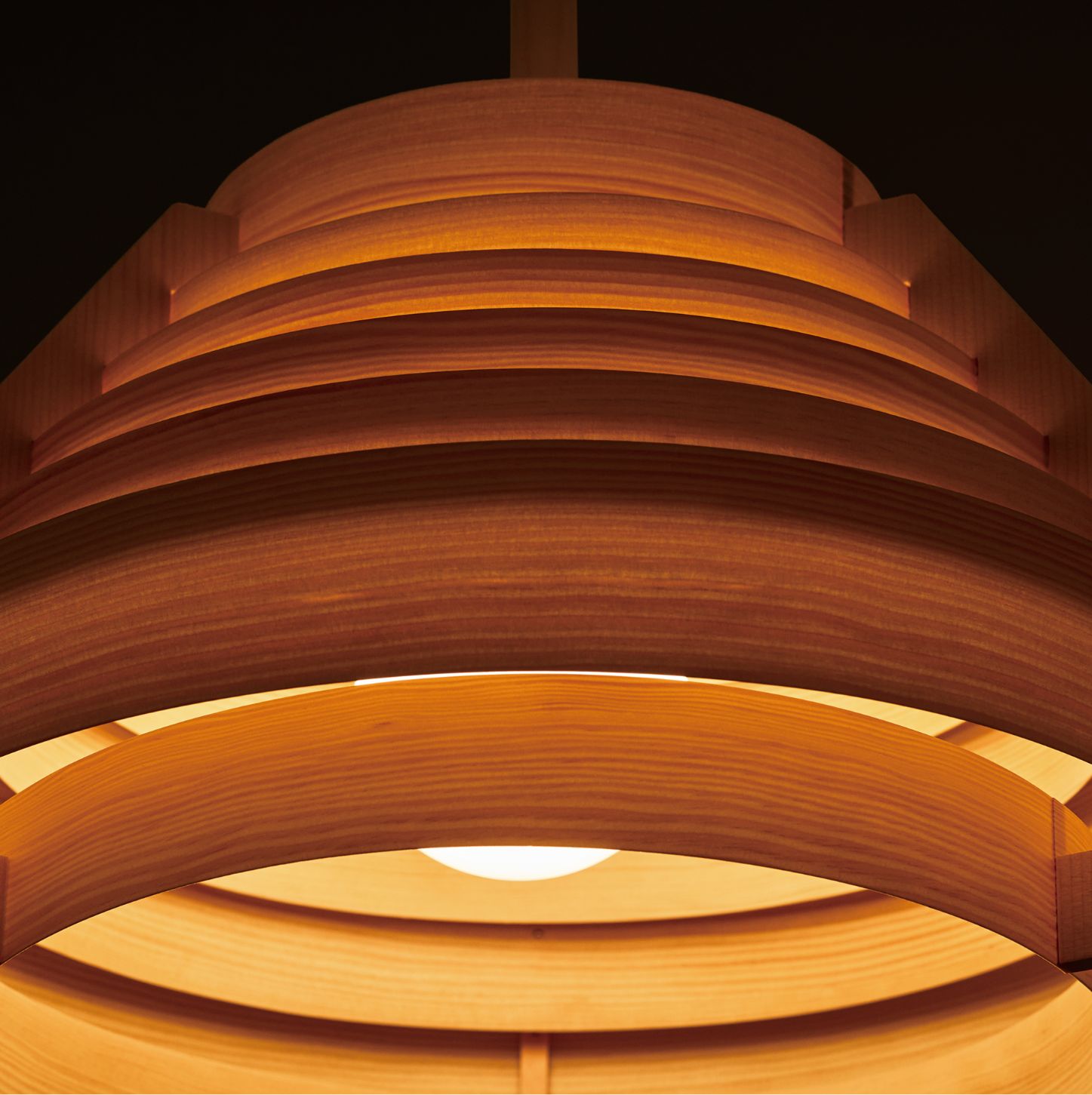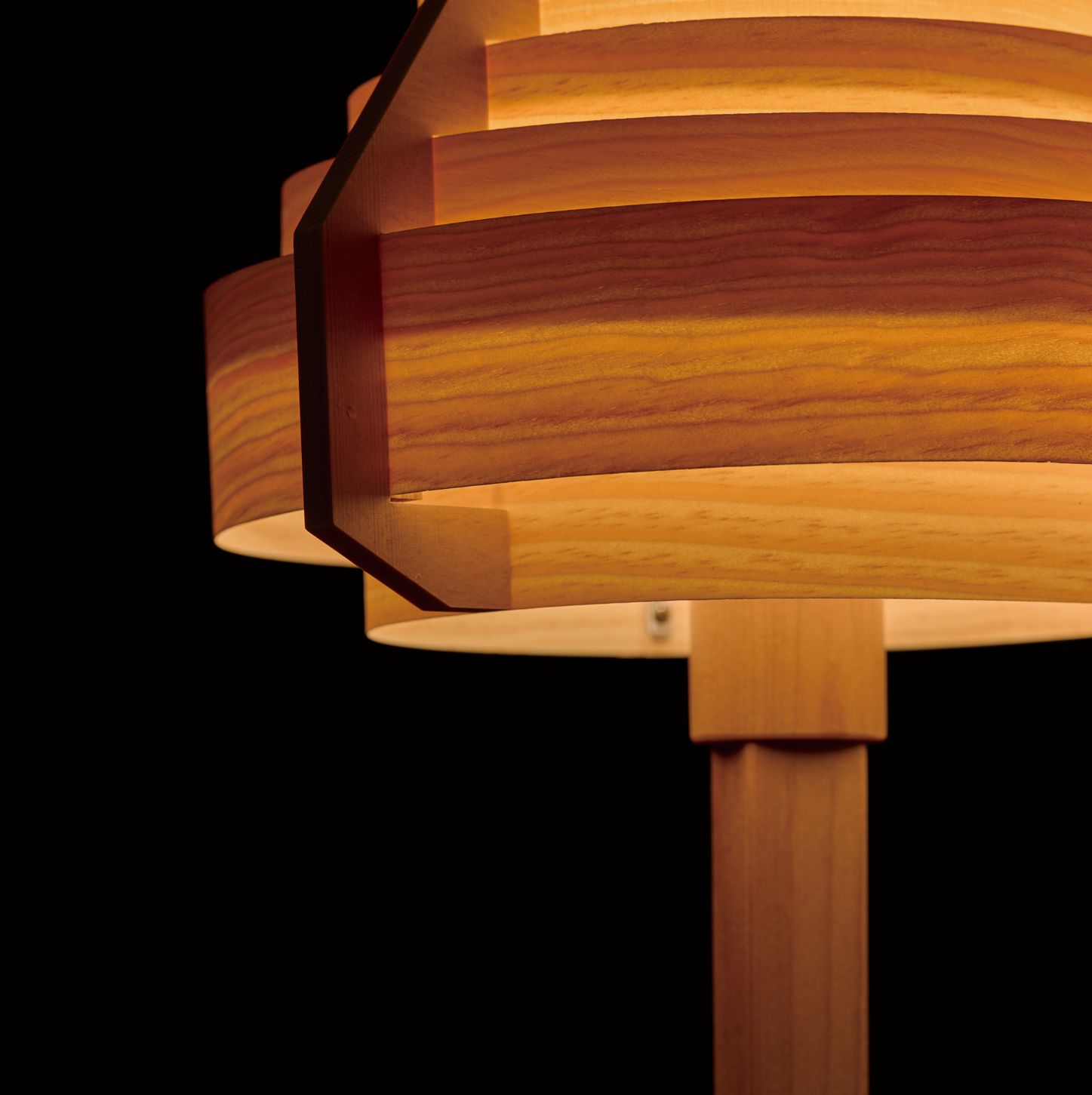 JAKOBSSON® LAMP Φ360mm
JAKOBSSON® LAMP brings out the full potential of the ingredients of pine wood and has lighted up Scandinavian living for a long time as a representative of Swedish designer, Hans-Agne Jakobsson. The soft light casted through the pine wood shades is reminiscent of a bonfire.
Product No. SE169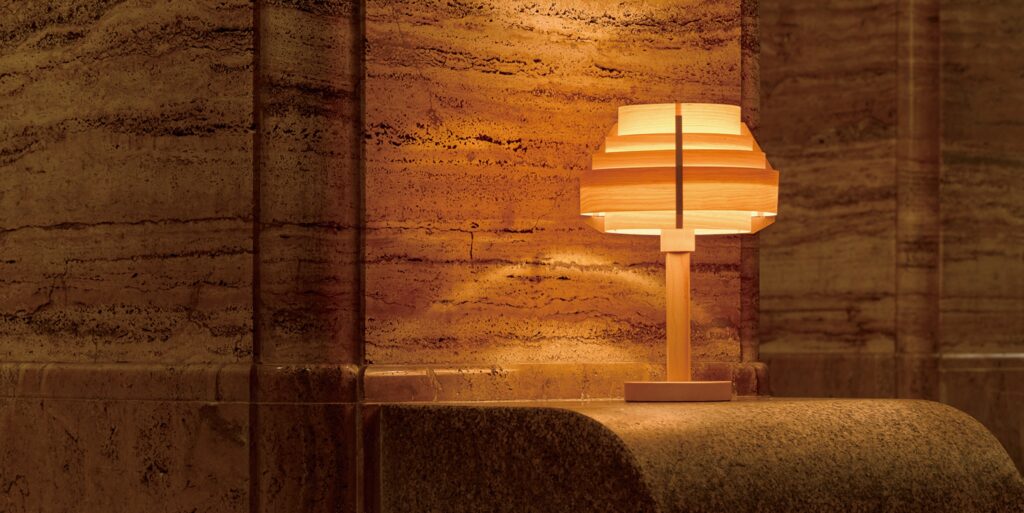 The Soft Light Casted
through The Pine Wood Shades
is Reminiscent of a Bonfire
It is made of thinly sliced pine wood that has been slowly and naturally dried for a long time.
The pine, that is grown in the harsh cold environment in Europe,
has a beautiful surface thanks to the slow annual growth rings.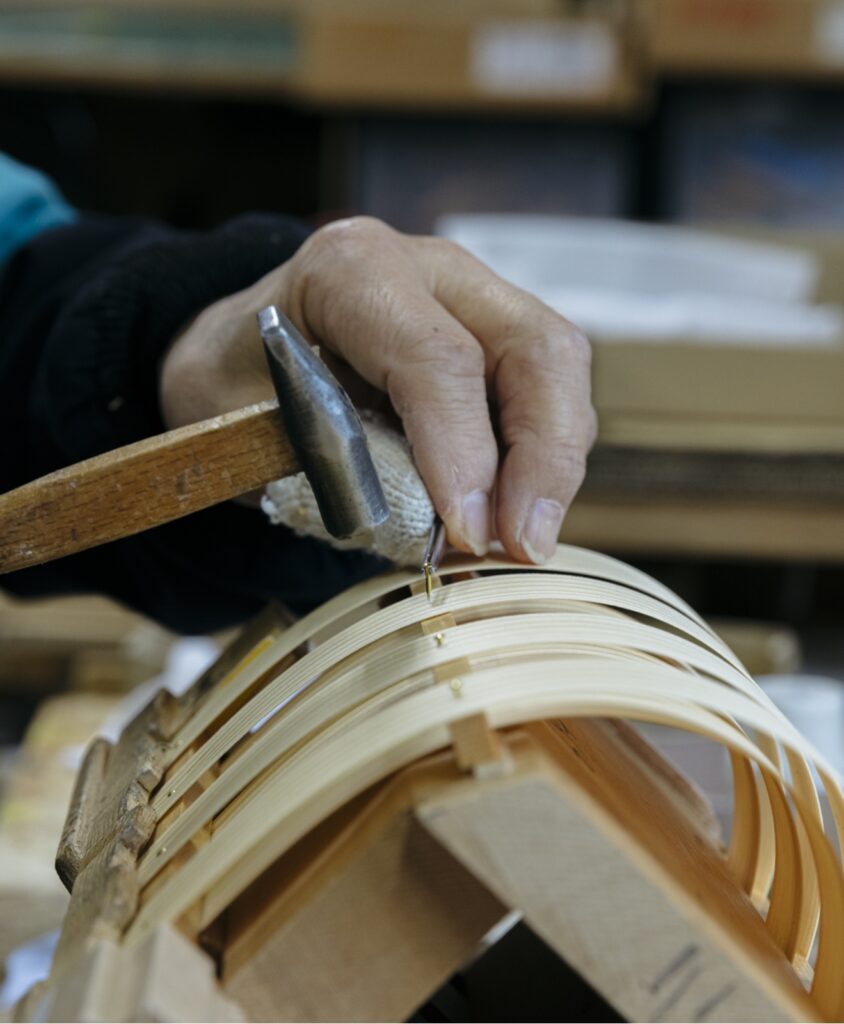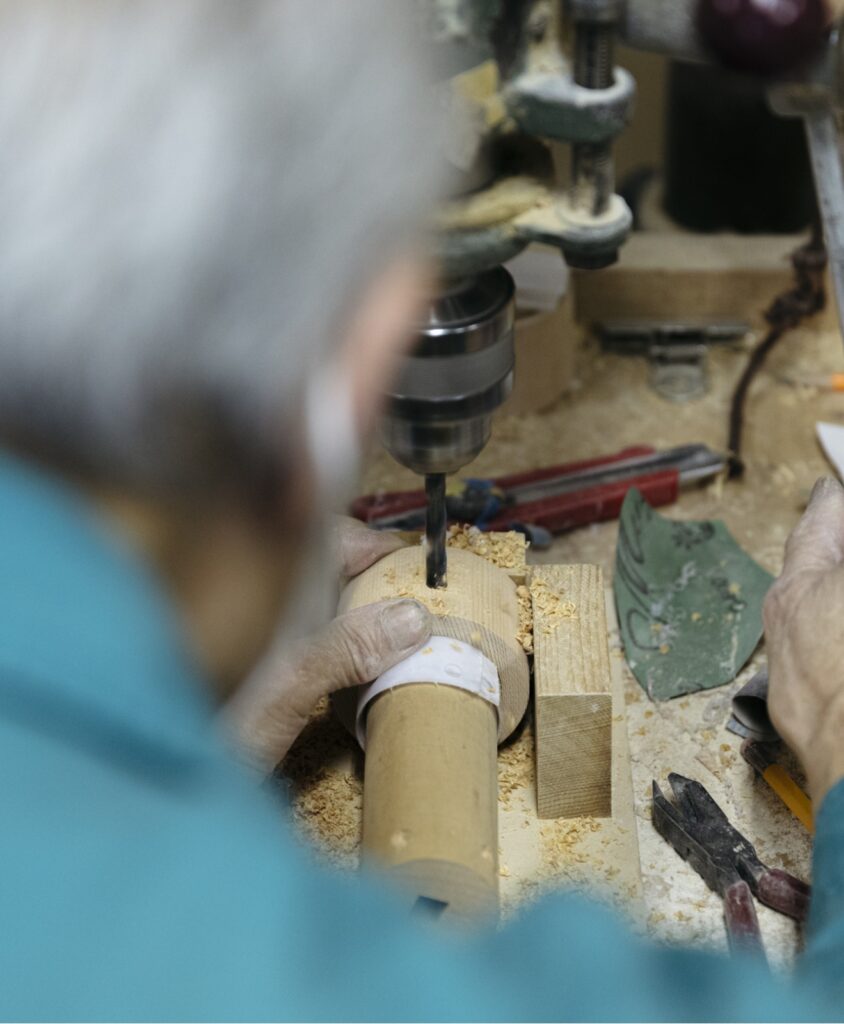 Though the motif is a Japanese traditional craft, MAYUHANA is composed of modern materials,
and it widely integrates with both Japanese and Western-style rooms.
It provides a warm glow above a dining table and dynamic installation in high ceiling rooms.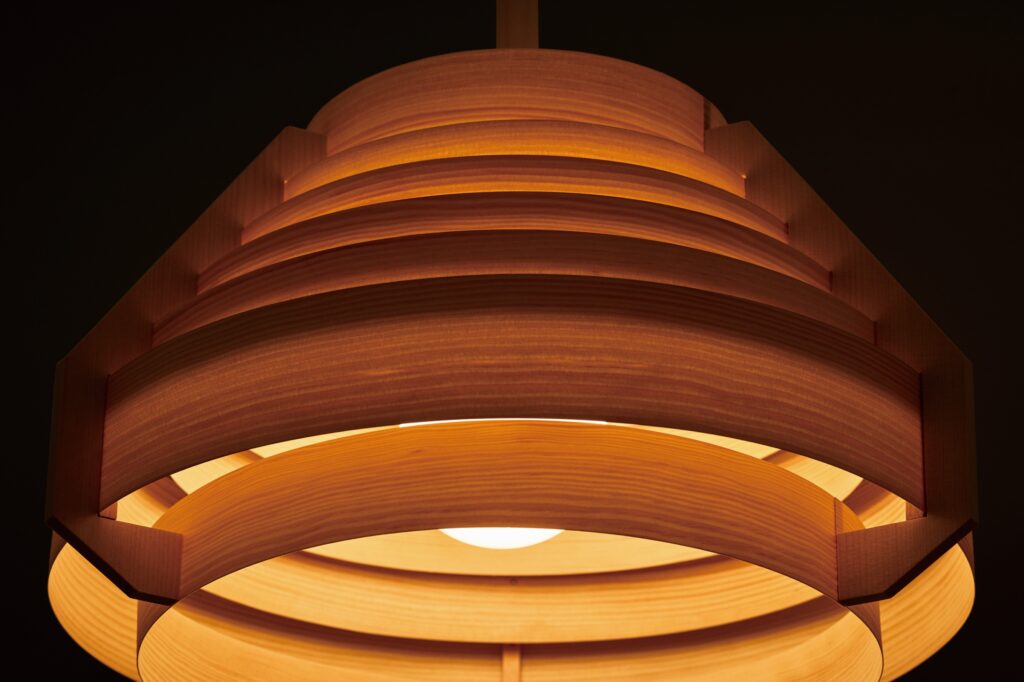 PRODUCT DETAILS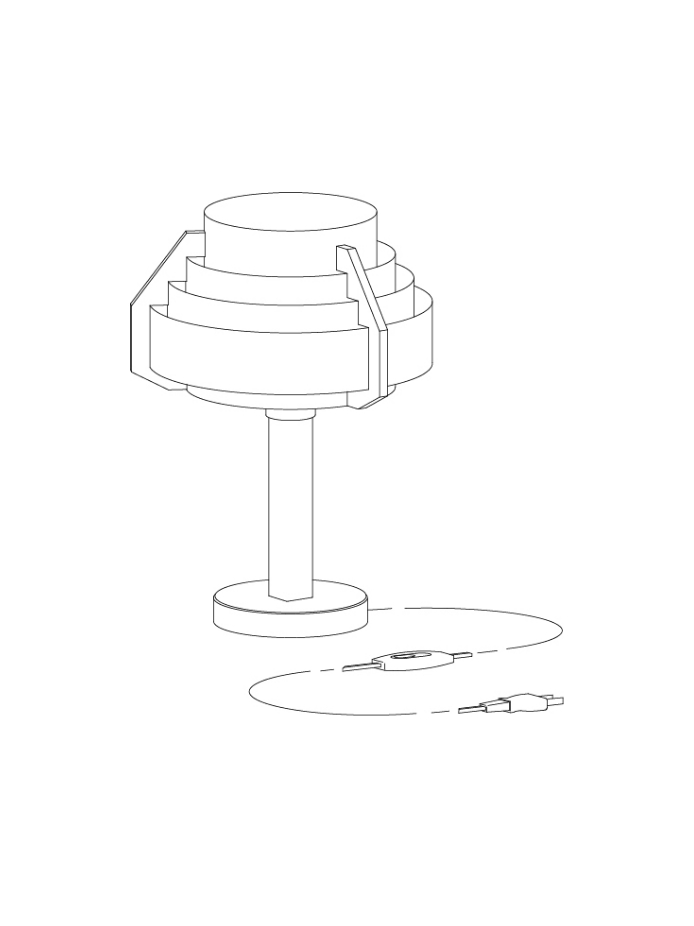 Product No.

SE169

Category

TABLE

Environment

Indoor

Voltage

220-240V

Wattage

13W

Dimensions

H490 x φ360mm
Weight, Mass

0.9kg

Material / Finish

Pine Wood

Colour

N/A

Light source type

E27 LED White bulb 13W

Lamp quantity

1

Certification

CE
Designed By
HANS-AGNE JAKOBSSON