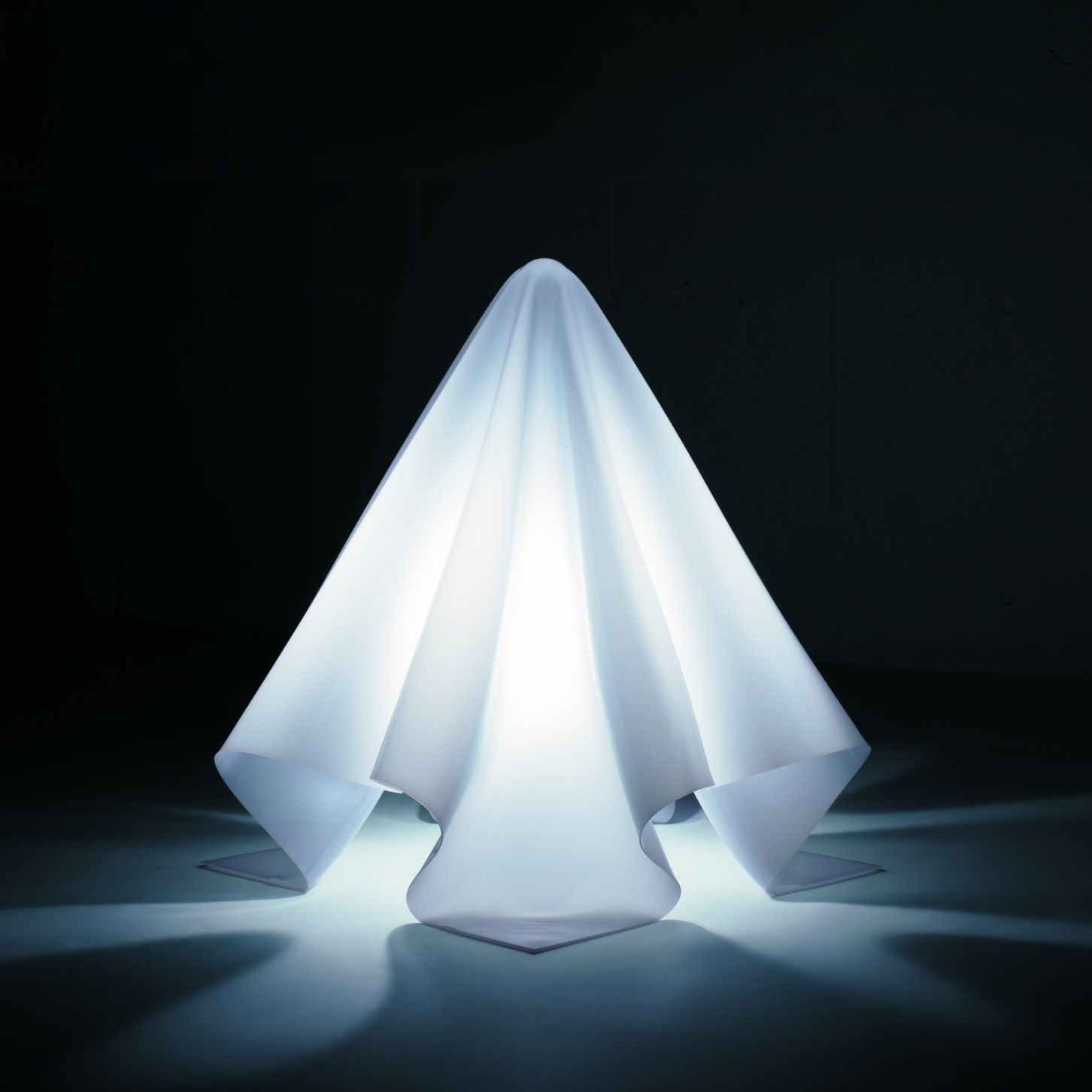 K-SERIES
This masterpiece, K-series or another name Oba- Q, epitomizes Japanese post-modernism designed in 1972 by Shiro Kuramata, the Japanese legendary interior designer.
Product No. SE171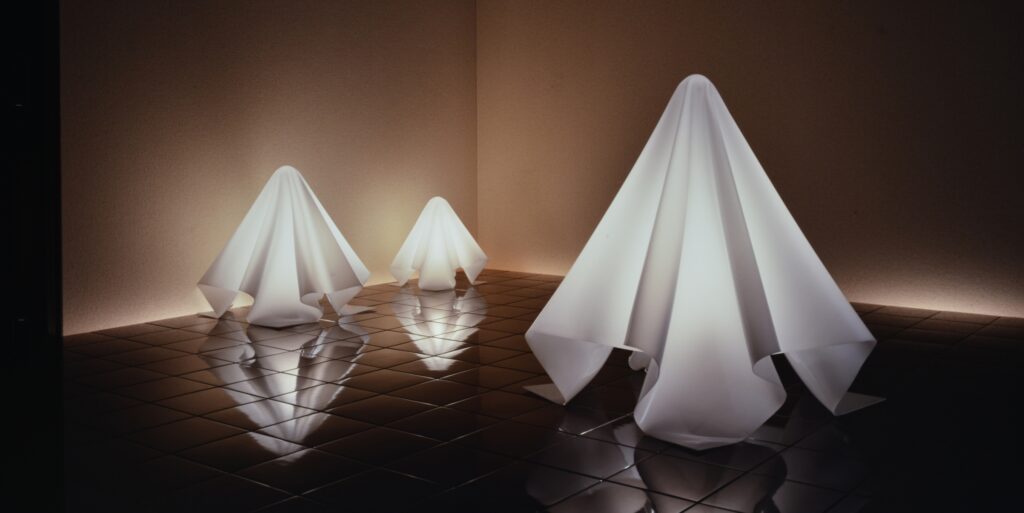 Playfulness Through the Illusion of Floating
Another name Oba Q was given because the shade shapes like a lovingly popular ghost icon of a Japanese cartoon.
The shade is like a covering of white cloth that casts a bewitching soft glow.
By four Japanese craftsmen, it is made of draping a heated single piece of an acrylic sheet over a pole at same time,
allowing it to hang naturally and harden.
The opalescent acrylate resin of the exquisite smooth skewed surface
generates a gradient glow and radiates with playfulness through the illusion of floating.
Nebulous yet its unforgettable icon grabs your heart.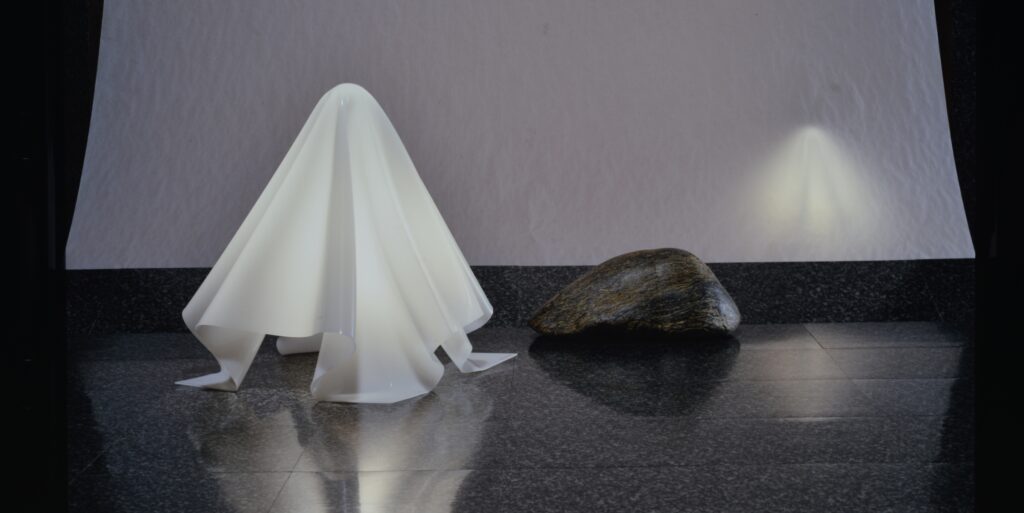 PRODUCT DETAILS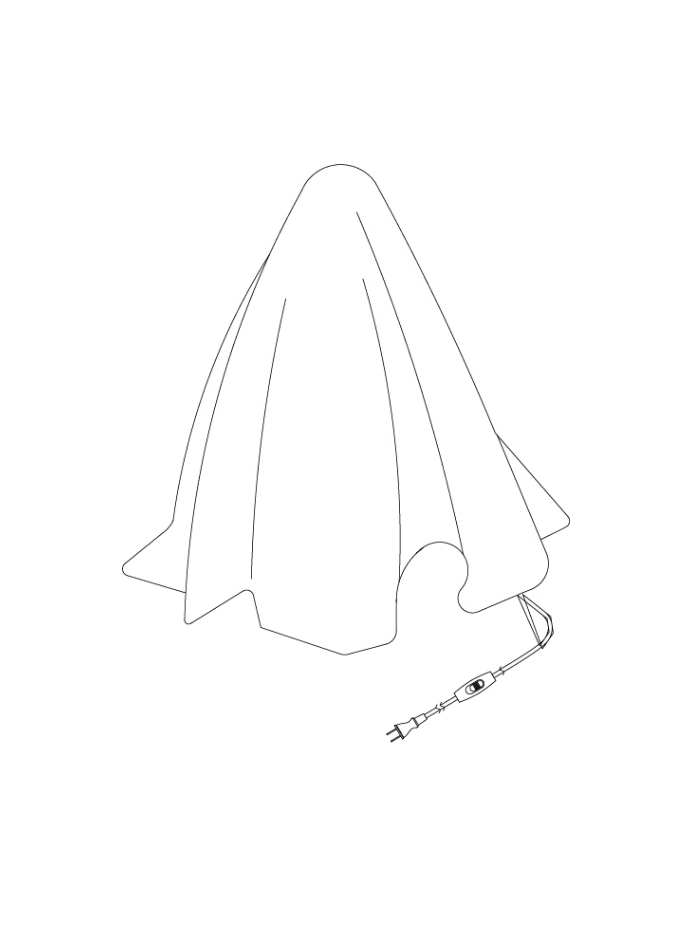 Product No.

SE171

Category

FLOOR

Environment

Indoor

Voltage

220-240V

Wattage

8W

Dimensions

H585 x □700mm
Weight, Mass

3.0kg

Material / Finish

Acrylic

Colour

N/A

Light source type

E27 LED Bulb 8Wx1

Lamp quantity

1

Certification

CE
Designed By
SHIRO KURAMATA