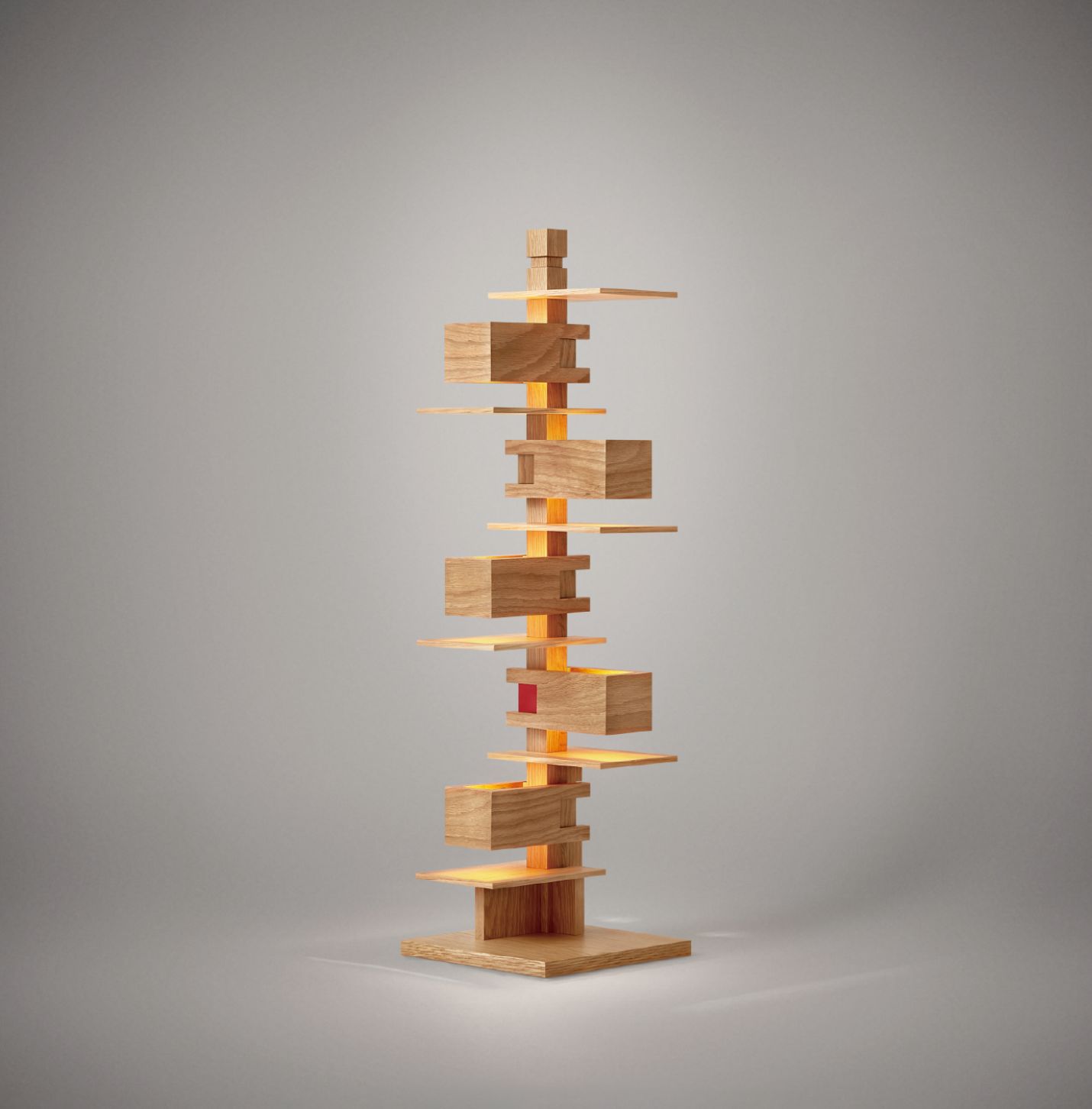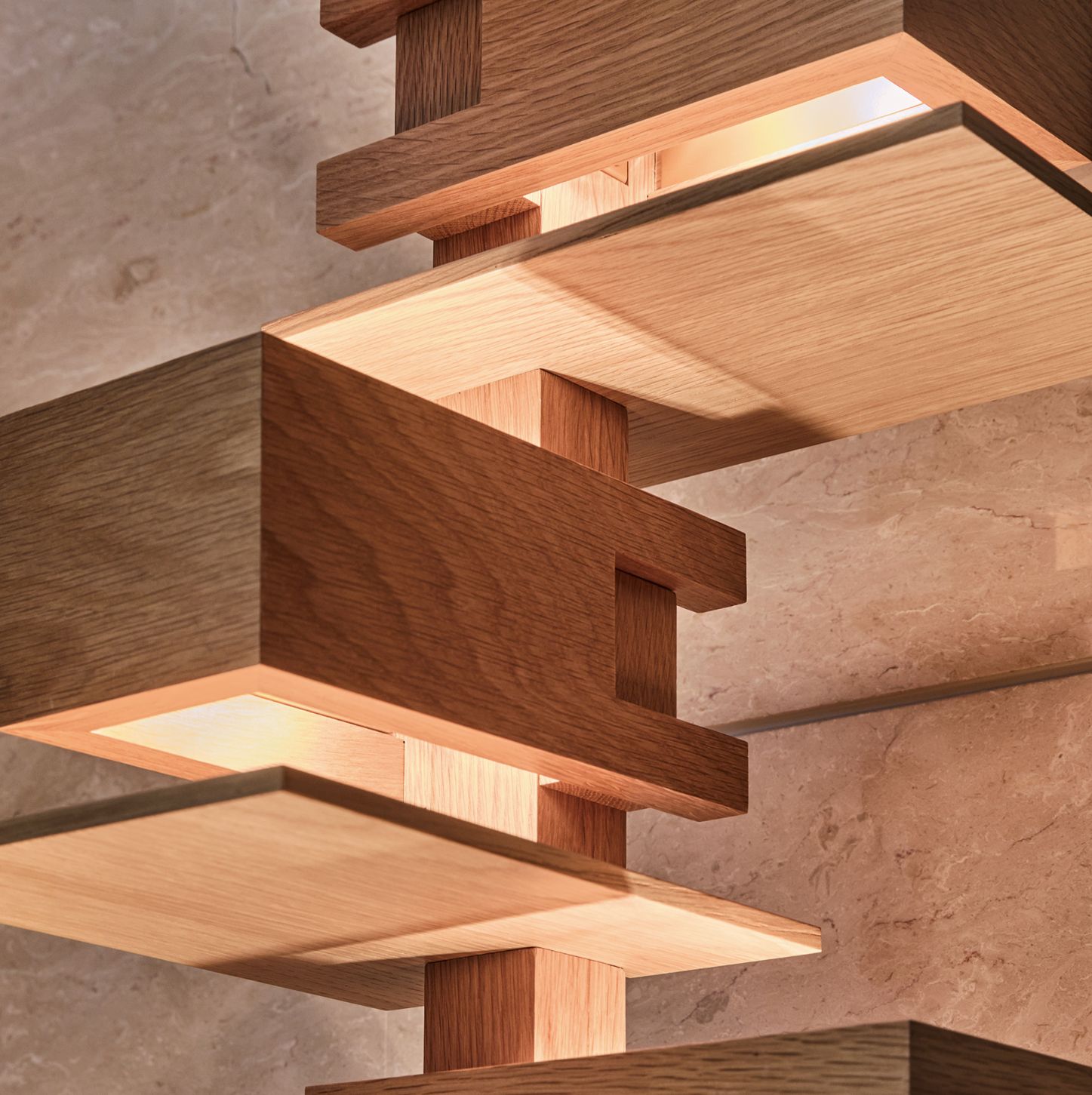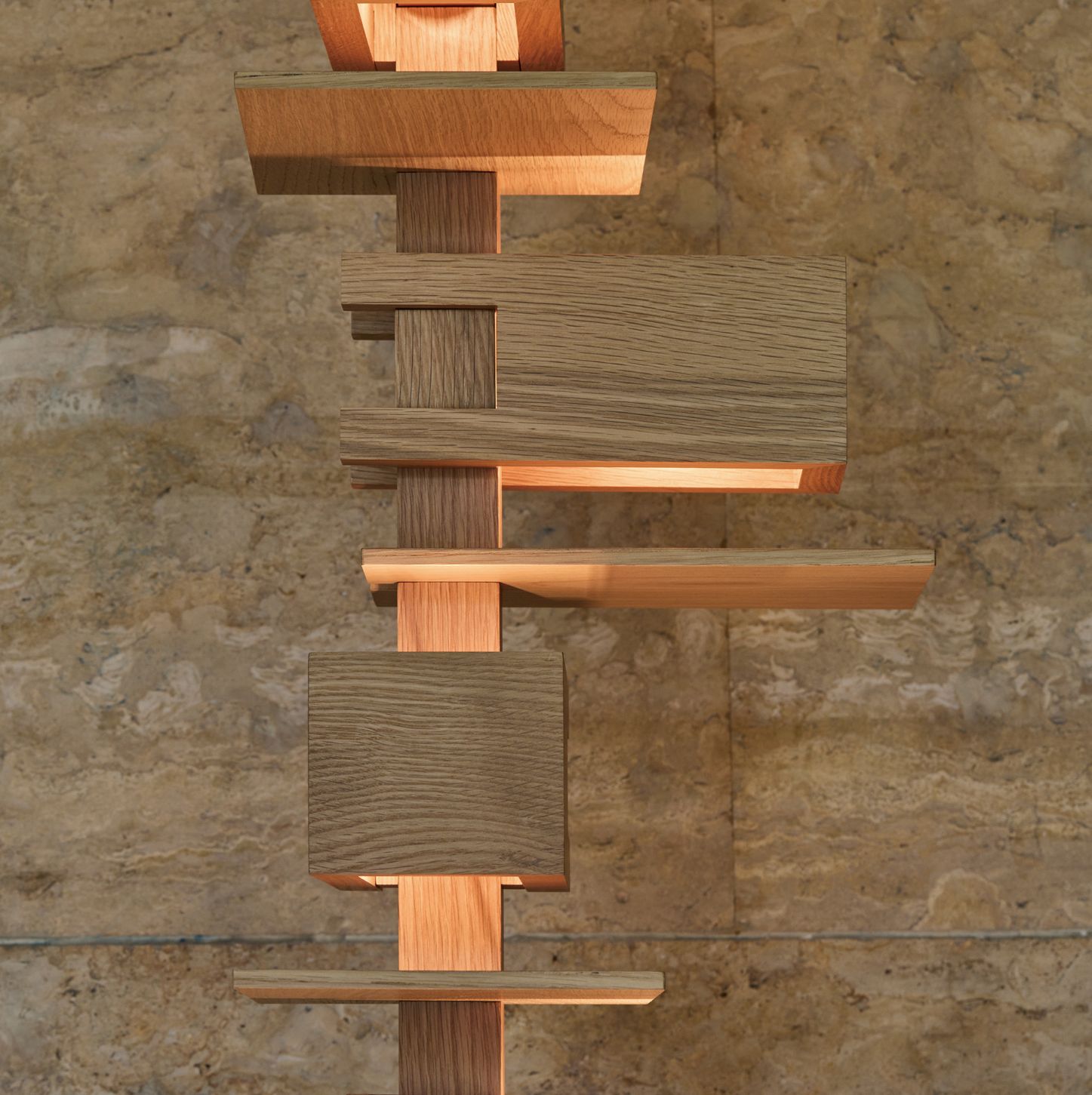 TALIESIN® 3 OAK
Representation of the original masterpieces of legendary architect, Frank Lloyd Wright. He thought the sunlight and moonlight filtered through leaves and branches are most beautiful. Inspired by natural and organic light, he designed the lamp, capturing the filtered glow of light.
Product No. SE331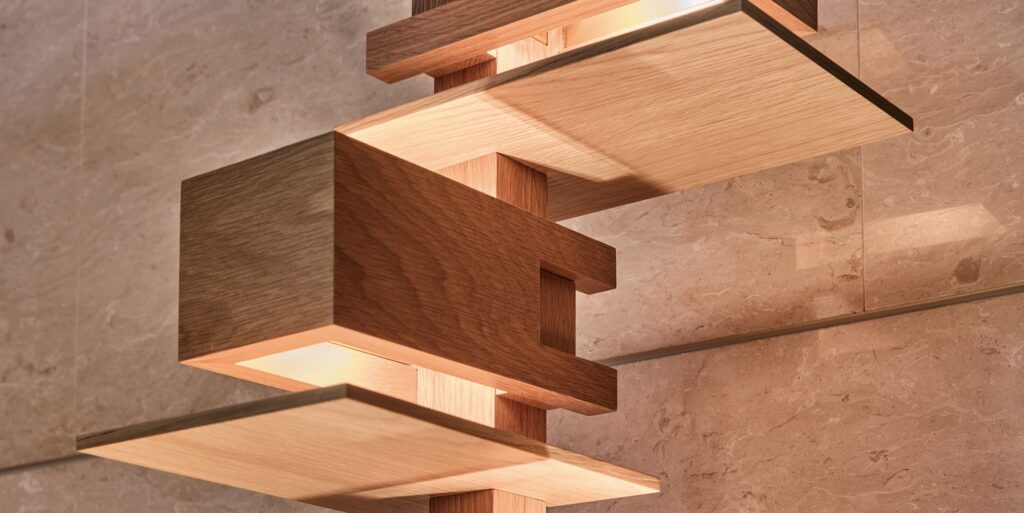 Representation of the Original Masterpieces
of Legendary Architect, FRANK LLOYD WRIGHT. 
This series of light fixtures represent original Frank Lloyd Wright masterpieces. Manufactured in collaboration with Japanese craftsman, YAMAGIWA is the only authorized brand in the world to receive permission from the Frank Lloyd Wright Foundation to reissue these light fixtures.
Inspired by the natural effects of light in nature, he believed the sun and moonlight that filters through leaves and branches to be beautiful.
They are composed of a series of illuminated rectangular, solid wood boxes that act like branches and leaves to provide an organic sculptural composition to this floor lamp. The boxes provide soft, patterned, indirect illumination while concealing the light sources and reducing glare. These fixtures function as complimentary interior decor both during the day and at night.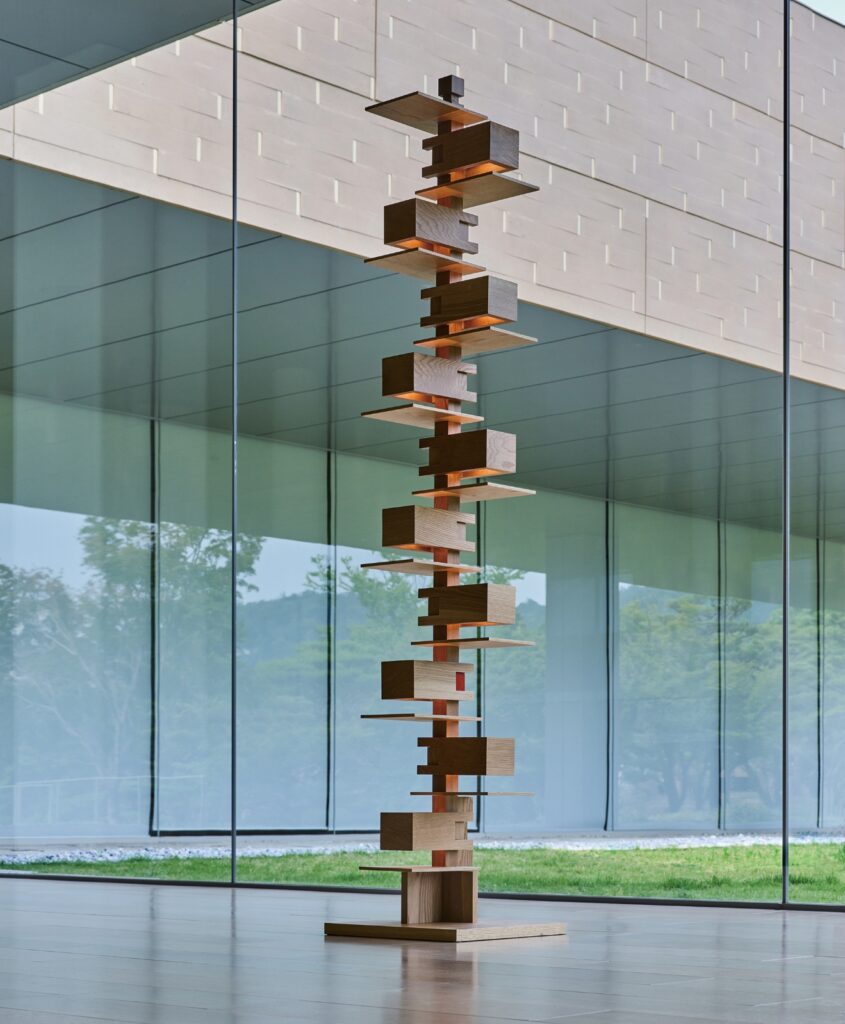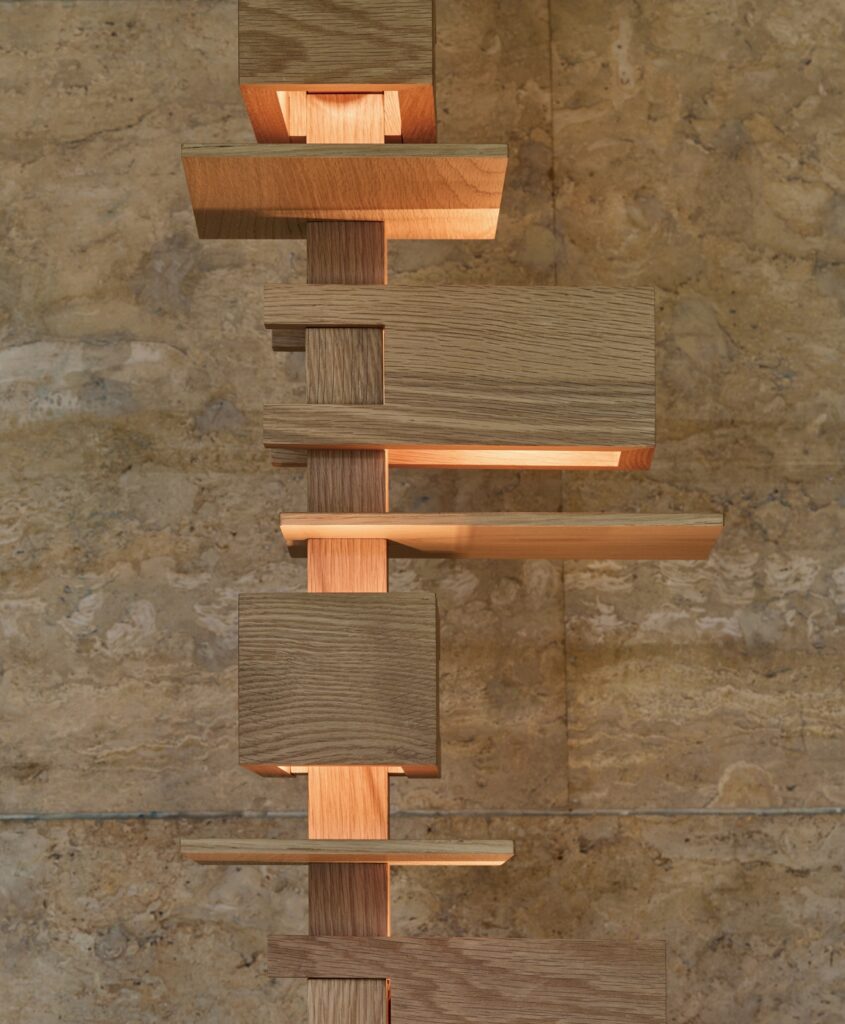 TALIESIN 2 is a lamp first designed in 1933. The original prototype was for the gymnasium of the Hillside Home School (1902) when it was converted into a theater.
Today, YAMAGIWA owns the manufacture and distribution rights for global market.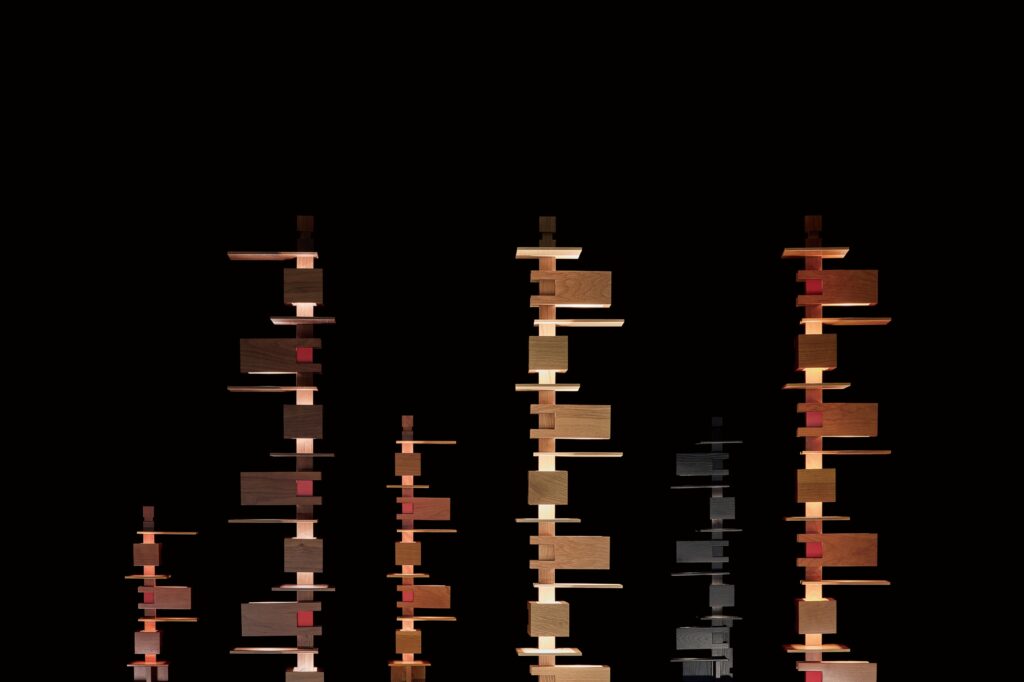 PRODUCT DETAILS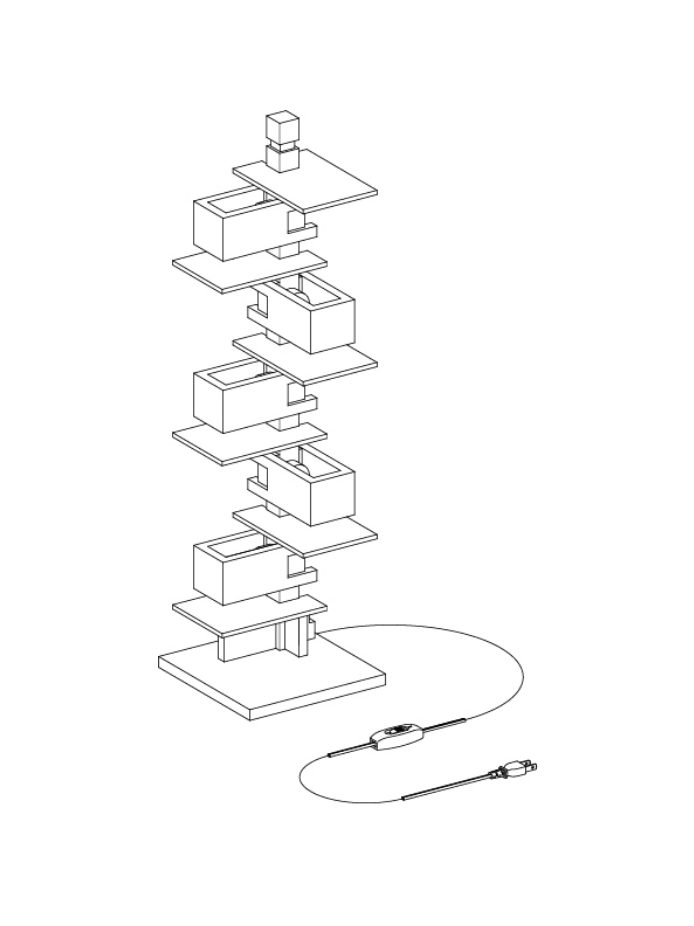 Product No.

SE331

Category

TABLE

Environment

Indoor

Voltage

220-240V

Wattage

75W

Dimensions

H752 x W210 x D210mm
Weight, Mass

3.2kg

Material / Finish

Oak Wood

Colour

Oak

Light source type

E14 Incandescent Bulb 15Wx5

Lamp quantity

5

Certification

CE
Designed By
FRANK LLOYD WRIGHT