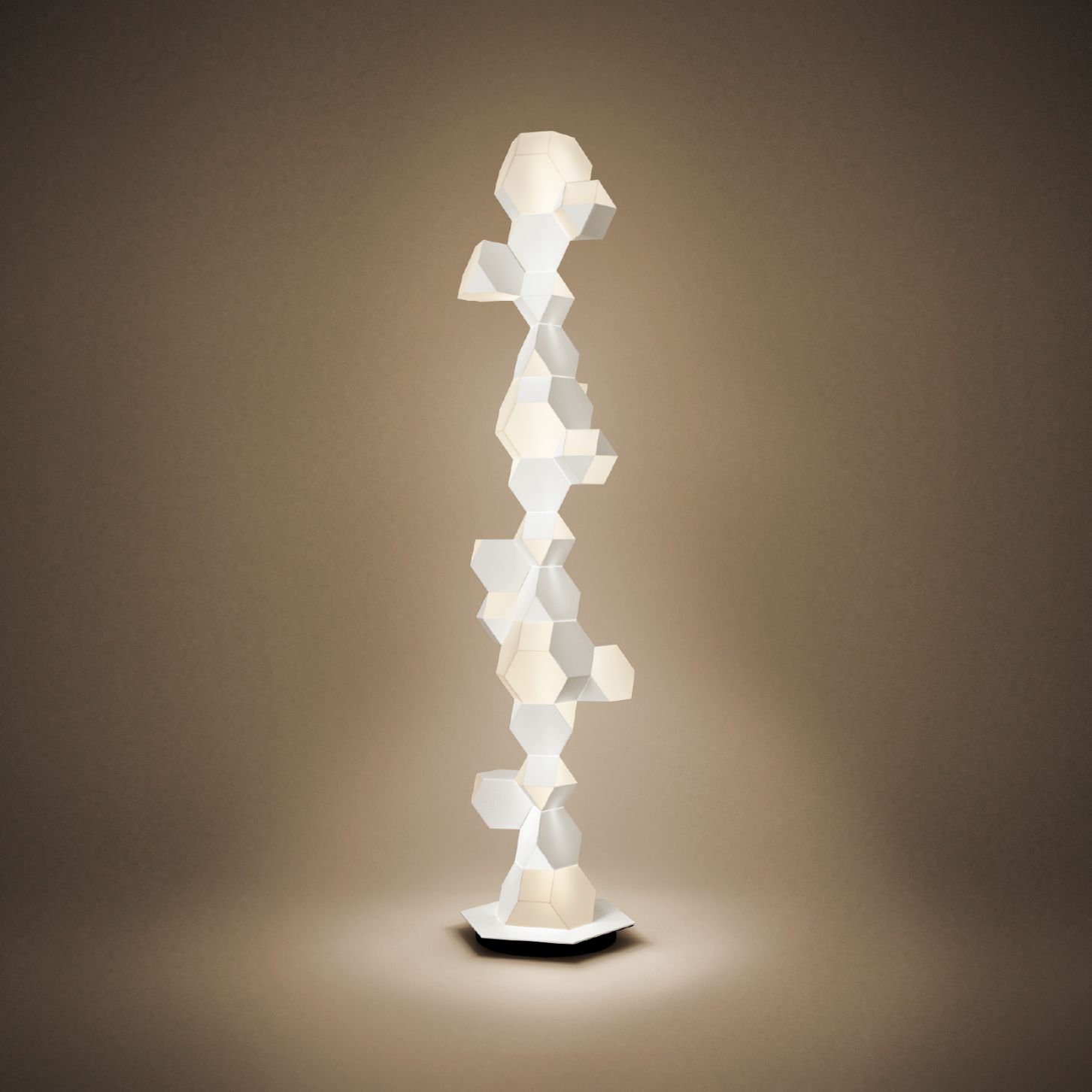 TALIESIN® POLYGON
This is the collections of "TALIESIN® Special Limited Model homage to Frank Lloyd Wright" in 2018. While using TALIESIN® 2 as the prototype, Toyo Ito created new TALIESIN by reinterpreting Wright's ideas and motif in architecture from his own perspective.
These Frank Lloyd Wright products are not available in the USA at this time.
Product No. 322S7433 (100-240V)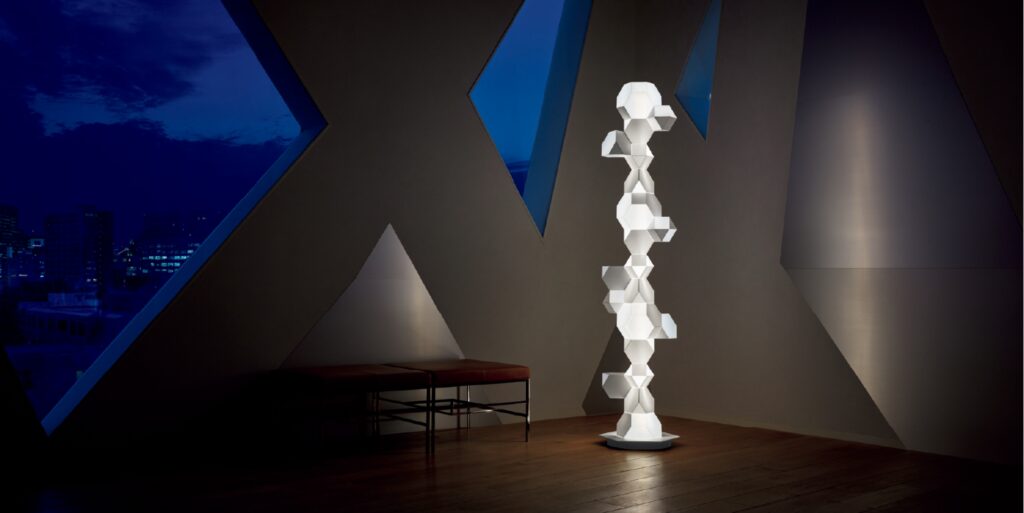 Special Limited Model
HOMAGE TO FRANK LLOYD WRIGHT
Celebrating the 150th anniversary of Wright's birth in 2017, YAMAGIWA started a collaboration
with acclaimed architects and designers to rebuilt new TALIESIN® to preserve his legacy to the future.
"For this project, I took on the challenge of creating a work that enables viewers
to physically experience the power of TALIESIN® 2 and the sense of presence that trees exude,
presenting Wright's work with a modern expression by changing the materials.
Compared to Wright's TALIESIN® 2, which comprises a continuous cascade of shades
and light-shielding plates, I devised a configuration comprising three types of polyhedra." ― Toyo Ito
PRODUCT DETAILS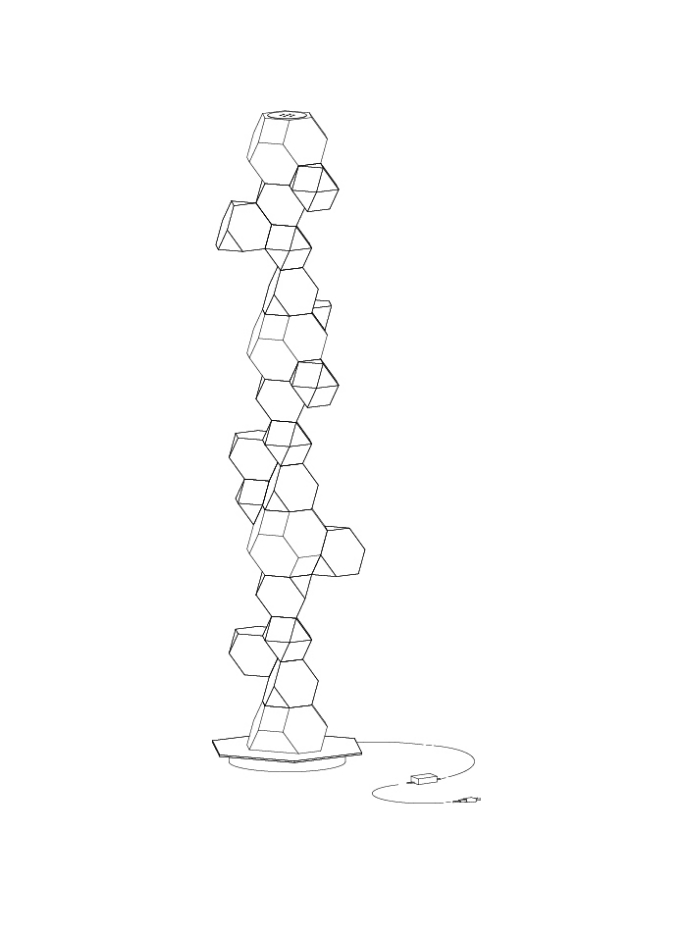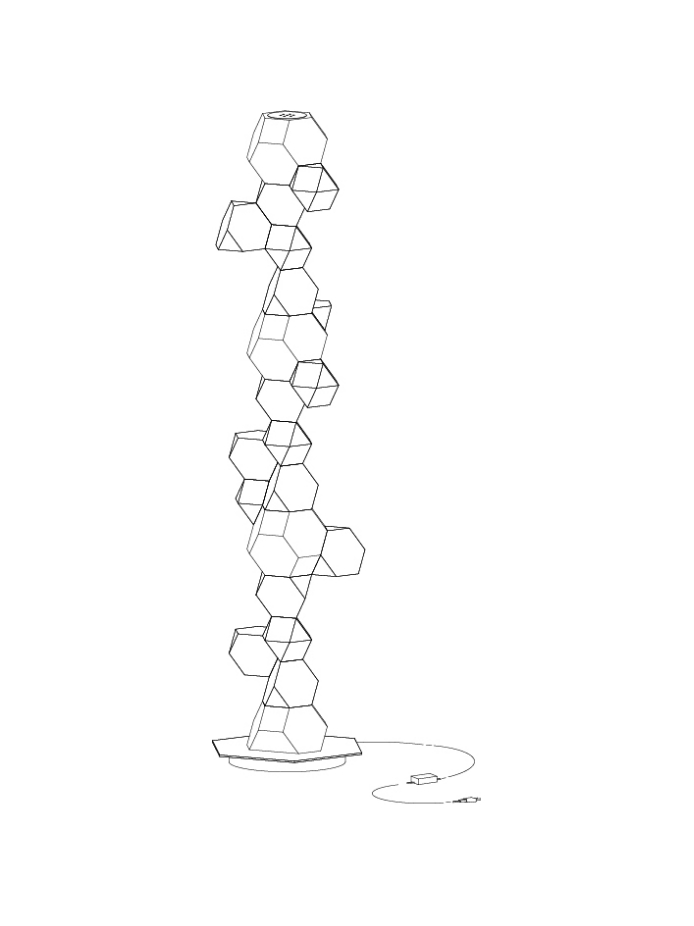 Product No.

322S7433 (100-240V)

Category

FLOOR

Environment

Indoor

Voltage

100-240V

Wattage

55W

Dimensions

H2028 x W462 x D482mm
Weight, Mass

15.0kg

Material / Finish

Acrylic, White

Colour

N/A

Light source type

LED module 54.7W

Certification

PSE (CE-2023, UL-TBD)