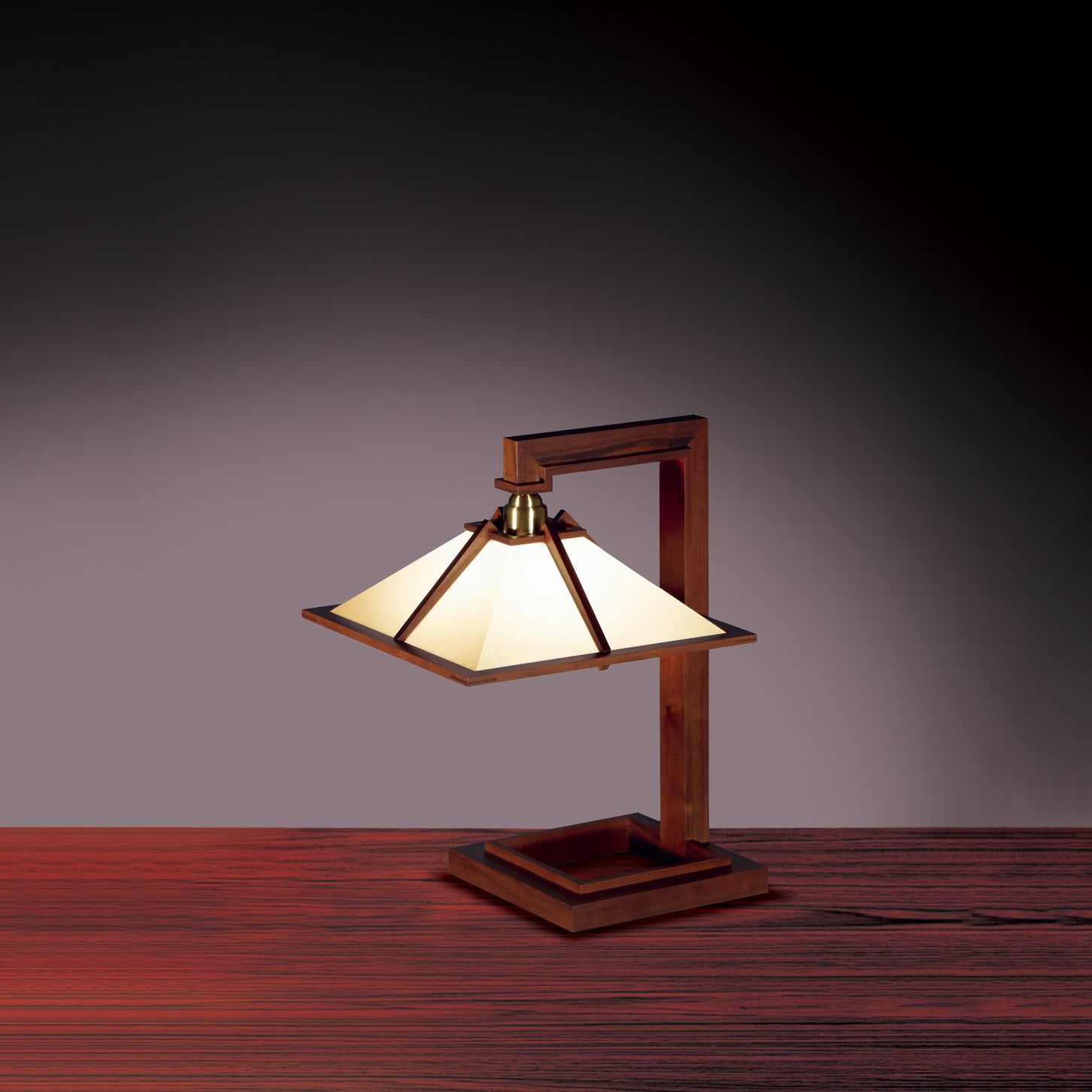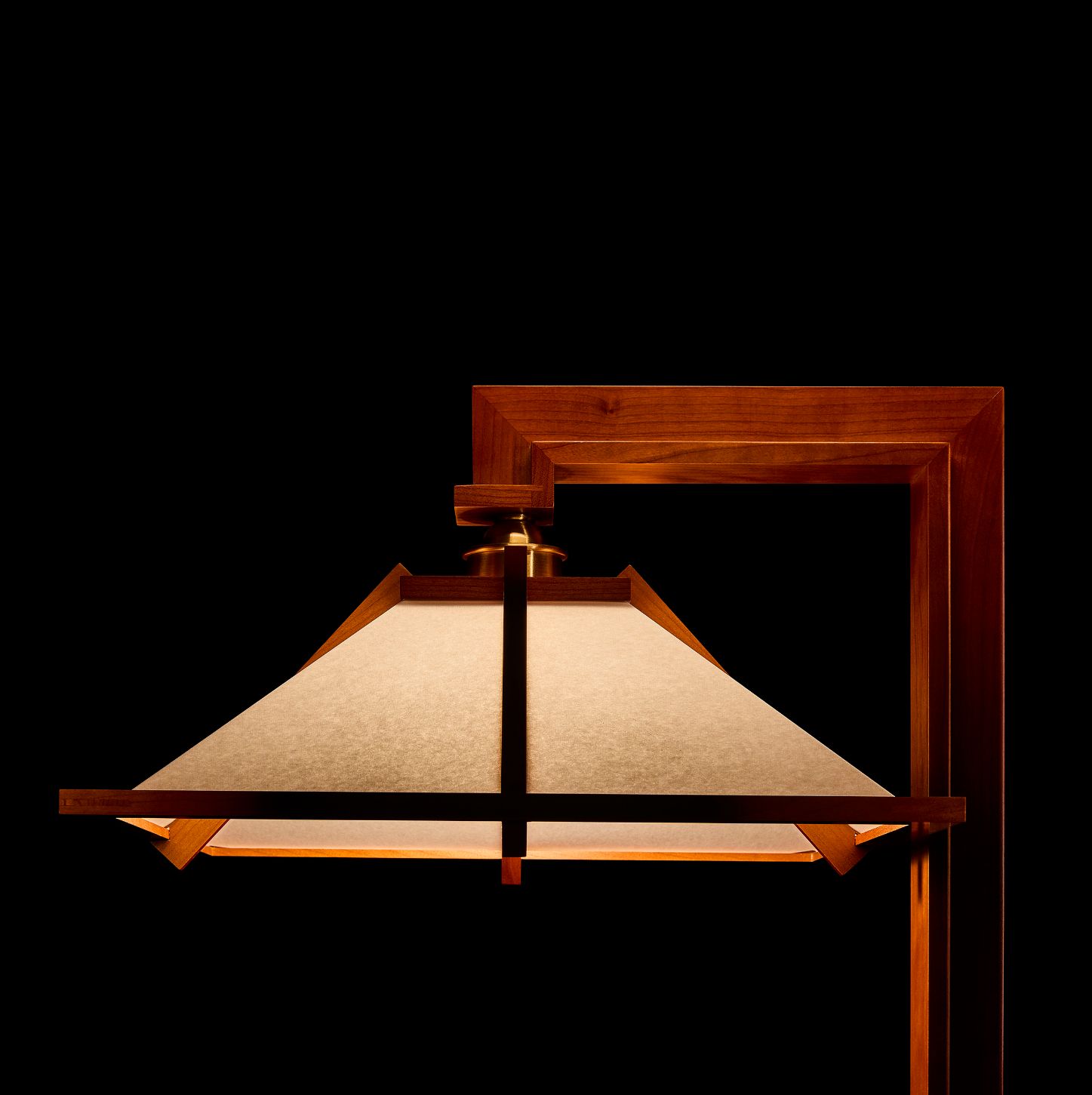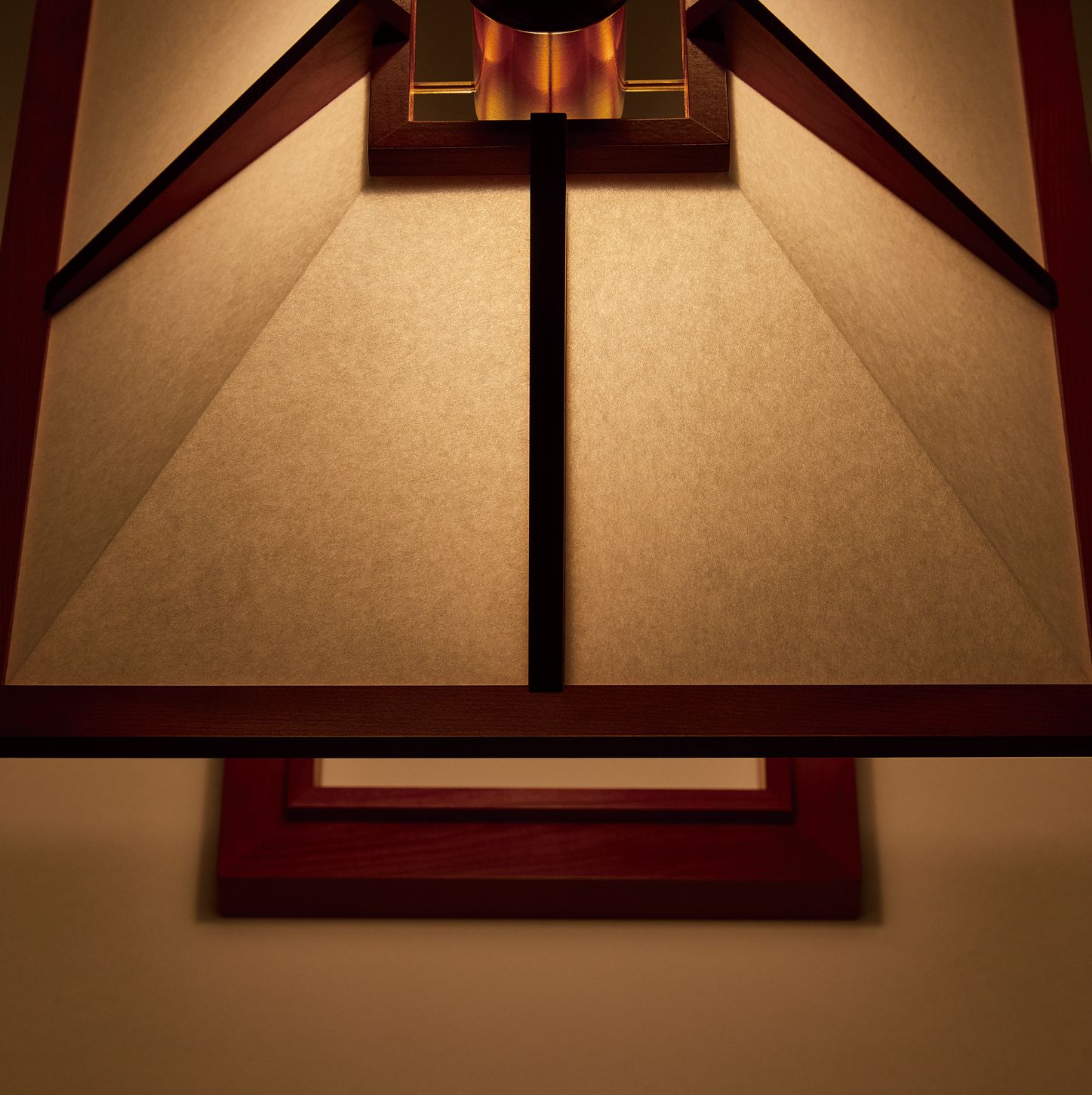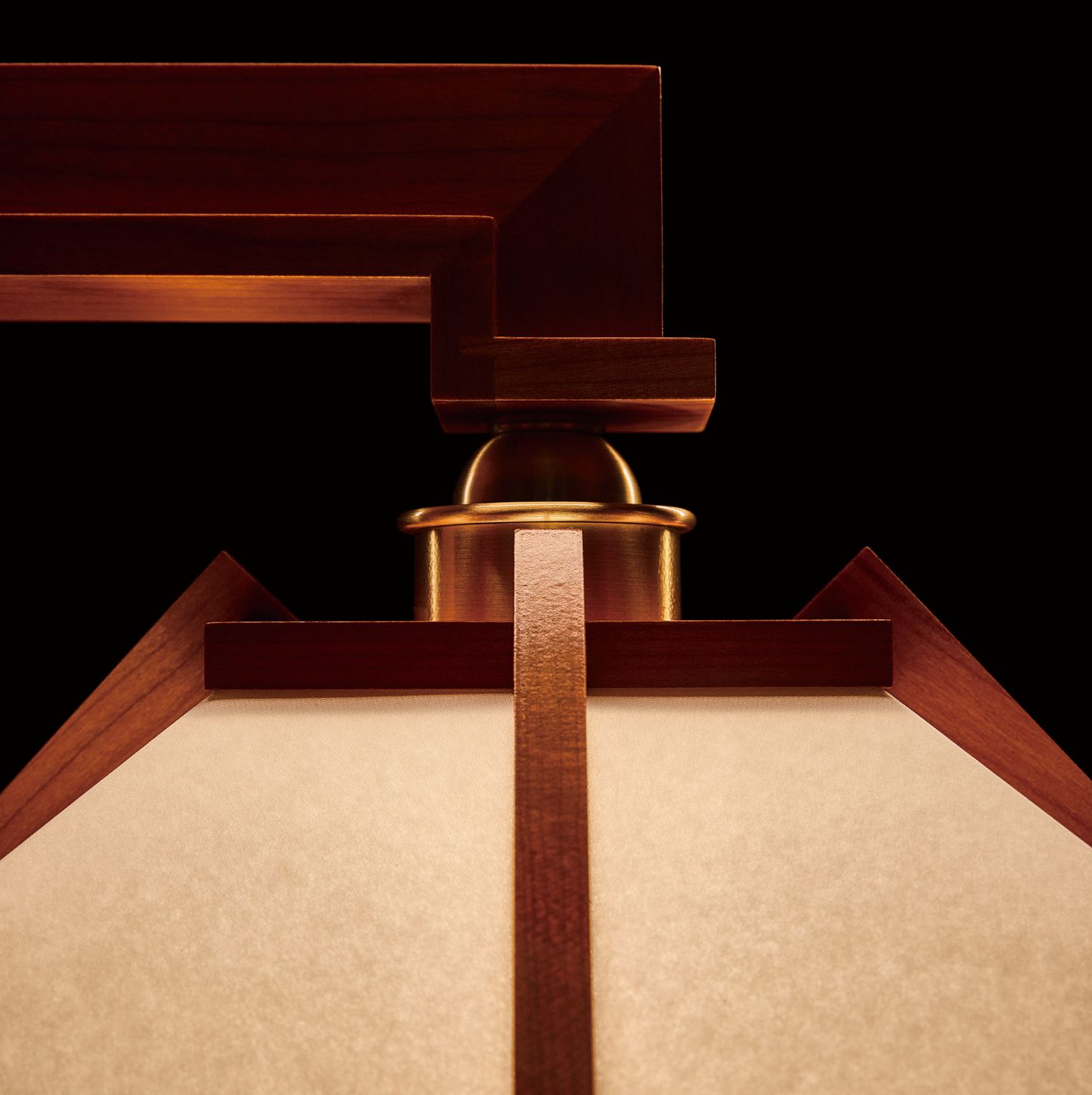 TALIESIN® 1 MINI WALNUT
TALIESIN® 1 is designed for Wright's summer home in Taliesin, Spring Green, Wisconsin. The square roof, that is one of his architectural forms, is incorporated into the design making it appears as if there is another small building in a home. It gives off comfort with its warm light from the wood, as a table reading lamp or door entrance for a welcoming home feeling.
Table lamp of the TALIESIN®1 series
 
*These Frank Lloyd Wright products are not available in the USA at this time.
Product No. SE315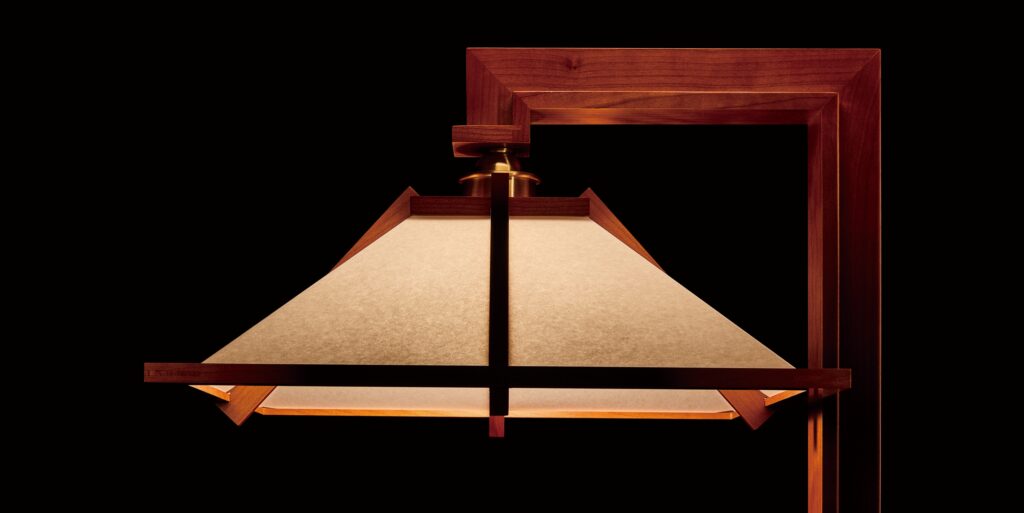 Representation of the Original Masterpieces
of Legendary Architect, FRANK LLOYD WRIGHT. 
The principle of his philosophy "Organic Architecture" was to design buildings
where all the parts were in harmony and integral to the structure and to the building's very nature.
He was impressed by nature, and thought sunlight and moonlight
filtered through leaves and branches are most beautiful.
Inspired by natural and organic light, he designed the lamp, capturing the filtered glow of light. 
PRODUCT DETAILS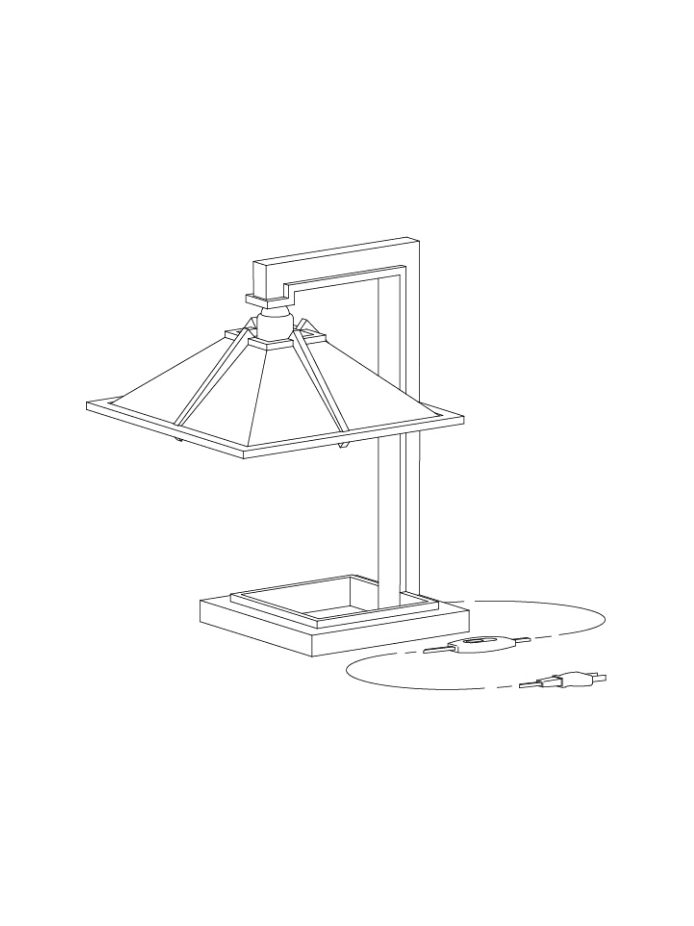 Product No.

SE315

Category

TABLE

Environment

Indoor

Voltage

220-240V

Wattage

8W

Dimensions

H406 x W285 x D325mm
Weight, Mass

1.0kg

Material / Finish

Walnut wood, Acrylic

Colour

Walnut

Light source type

E14 LED Bulb 8Wx1

Lamp quantity

1

Certification

CE
Designed By
FRANK LLOYD WRIGHT